While it's true to say that Chromebooks come in all shapes and sizes, the vast majority of them are small and cheap. Yes, there's Google's premium Pixelbook Go , which definitely doesn't fit that description, but for the most part, you know precisely what you're getting for your money.
The Acer Chromebook 514 tries to find a gap between the Pixelbook and the dirt-cheap Chromebooks vying for the sub-£300 market, but is that just a recipe for invisibility?
Buy now from Acer
Acer Chromebook 514 review: What you need to know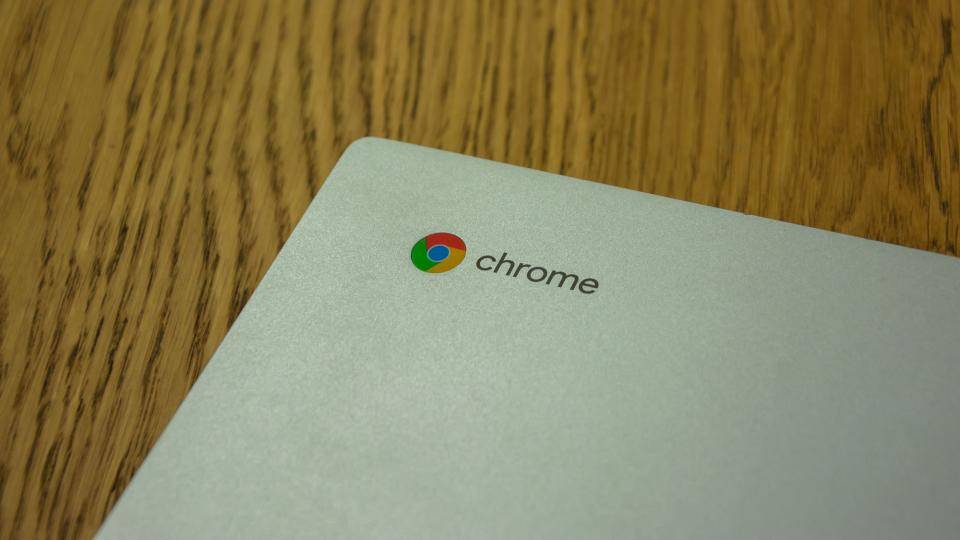 With that in mind, Acer has attempted to come up with a stylish, feature-packed Chromebook that won't break the bank. How does it square that circle? By pitting middling innards (a 1.1GHz dual-core Intel Celeron N3350 and 4GB RAM) with elegant looks and nice extras. You've got a 14in 1080p touchscreen, a metal frame, a Gorilla Glass-topped touchpad and backlit keys, making it look outwardly more MacBook than Chromebook.
The gamble Acer is making is that ChromeOS' more limited functionality means you won't notice the three-year-old chip running the show. And in most use cases, it's probably correct.
Acer Chromebook 514 review: Price and competition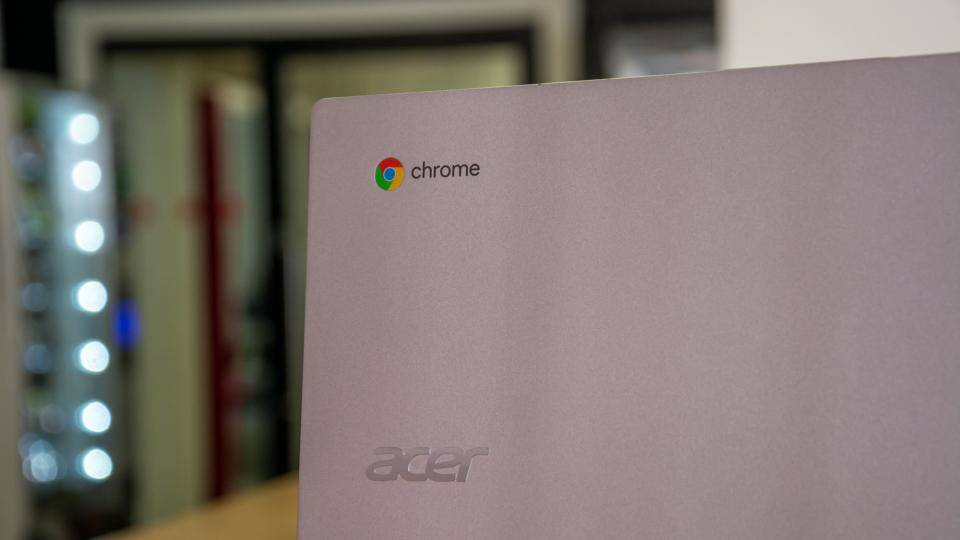 For that, Acer is asking for £379 , although it also sells a slightly improved version with an Intel Pentium N4200 processor instead of the Celeron for £399 .
You may balk at that price considering the ageing processor, and I don't blame you if you're already happy with Windows 10. In that price bracket, you can definitely get more power, especially if you're prepared to give AMD Ryzen-powered devices a spin.
But that's kind of a moot point when the 514 deliberately doesn't run Windows. So obviously it's fairer to compare it to other Chromebooks. Our favourite of the species is the Google Pixelbook Go , which will set you back £629 for the base model but is worth every penny thanks to its slim, lightweight design, supreme battery life and outstanding keyboard. If it's raw power you're after, the Asus Flip C436F is a super speedy Chromebook capable of doubling up as a tablet thanks to its reversible hinge but is very much a premium option, with the Intel Core i5 model we reviewed costing £999 .
READ NEXT: The best Chromebooks
Acer Chromebook 514 review: Design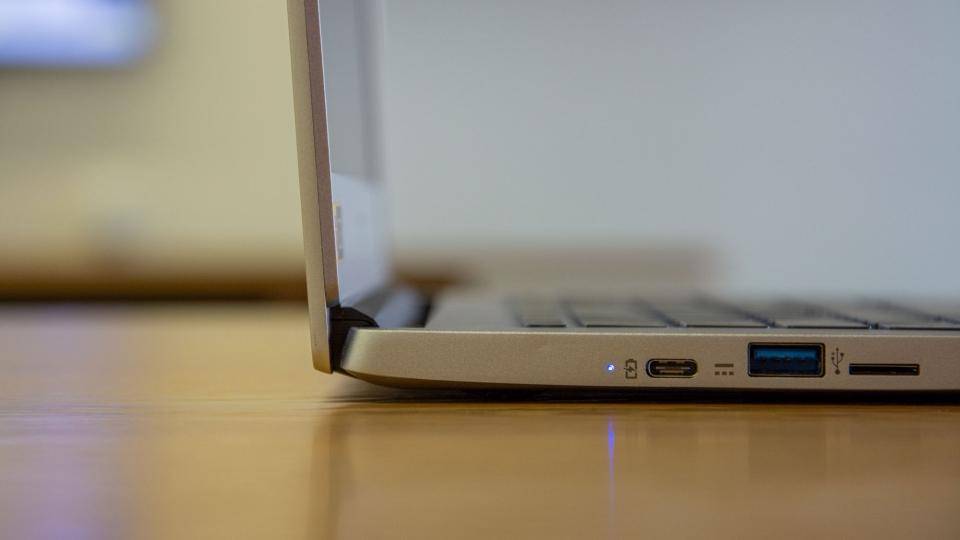 As I've already hinted above, the Acer Chromebook 514 makes an excellent first impression. The aluminium chassis is very stylish when closed, and it's reasonably lightweight at 1.5kg. When opened, things get a bit more utilitarian with sharp angles and quite wide bezels top and tailing the screen – although the ones to the side are impressively narrow measuring just a few millimetres thin.
You also won't have any trouble setting the screen at a comfortable angle, as it dips all the way back to be completely flush with the keyboard. It's a pity it doesn't go the full 360 degrees to become a convertible, given the touchscreen, but it's still impressively flexible.
That flexibility continues into its connectivity, too, with an impressive range of ports. Like the larger and considerably less pleasant to use Chromebook 315, it has two USB-C ports (one used for charging), two USB-A ports, a microSD card slot, a 3.5mm headphone jack and a Kensington lock.
It's not all good news, though. While the Acer Chromebook 514 is reasonably attractive to look at, it has some annoyingly sharp edges, especially on the underside. It could definitely snag on trousers if used on the lap, and you might want to be careful not to toss it onto the sofa when not in use, too.
Acer Chromebook 514 review: Keyboard and touchpad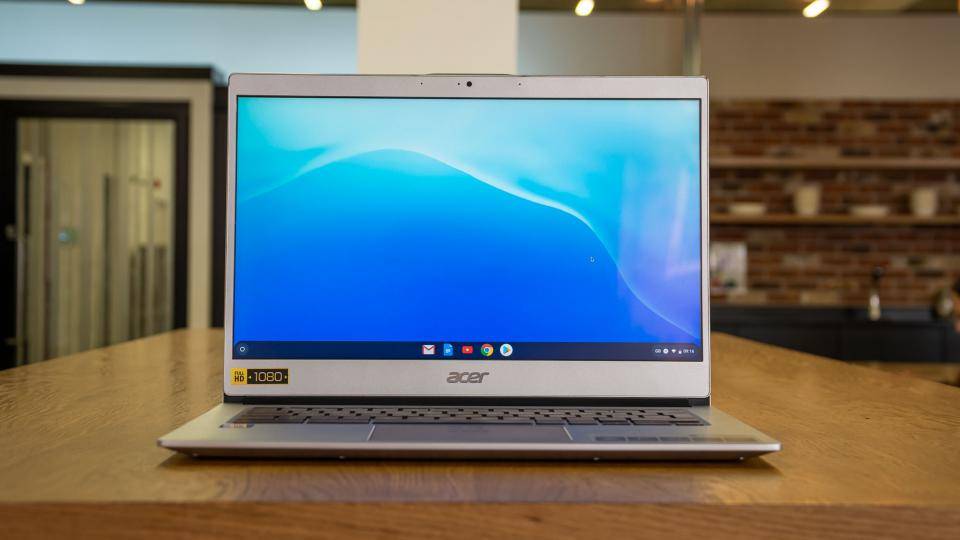 The Chromebook is primarily intended for productivity, and I'm happy to report that the Acer Chromebook 514 has no issues at all in this area. The keyboard is firm and responsive, offering just the right amount of give on the keys, feeling somewhat reminiscent of the MacBook Pros of old. It's also backlit in a manner that's faint but noticeable in lower light – just what you need from a backlight, in other words.
Most pleasingly of all, unlike the Acer Chromebook 315 we were sent at the same time, there have been no missed spacebar presses. This feels like a quality keyboard that won't let you down. Top marks, Acer.
The TouchPad is equally pleasing, and Acer has given it a coating of Corning Gorilla Glass to give it a smoother feel than regular plastic pads. Again, this feels MacBook-like, with gesture controls working without a hitch, with just the right amount of resistance to clicks.
Buy now from Acer
Acer Chromebook 514 review: Display
Things begin to go a touch awry with the screen. It's a 1,920 x 1,080 resolution touchscreen that does the job but it's far from the best we've seen.
To set any initial fears to one side: this is nowhere near as bad as the Acer Chromebook 351's panel, which had such weak contrast (341:1) that everything appeared washed out and grey. Here, contrast is a far more respectable 885:1, and it definitely shows.
But it's still not great. For starters, the panel actually covers even less of the sRGB colour spectrum at just 57%, meaning your colours are going to look a bit dull. This may not bother you too much if you're not a graphic designer (and most Chromebook owners aren't), but the brightness might: at a peak of just 272cd/m2 you'll struggle to use the Chromebook 514 in bright sunlight.
As a touchscreen, it's functional, if that's your thing, but I'm not very sure it adds all that much. Given the screen can't flip 360 degrees, prodding at it just makes the screen shake. Yes, you can have it flush with the keyboard, if you want, but then your keys just end up getting in the way.
Acer Chromebook 514 review: Performance and battery life
Stick to the Chromebook 514's intended purposes – typing away at your masterpiece on Google Docs, filling in spreadsheets, internet shopping and some light YouTube videos – and the Chromebook 514 feels absolutely fine, with no hints that its internals are somewhat dated.
If you're the kind of person who can't keep to under ten tabs, however, then you'll begin to feel it. This is doubly true if you intend to make use of ChromeOS's early support for Android and Linux apps.
Benchmarking on ChromeOS is hard because of its reliance on webapps. Those that we have, however, were as uninspiring as you'd expect, given its modest innards. It managed 14fps in the WebGL Aquarium with 5,000 fish and managed the Mozilla Kraken 1.1 benchmark in 3,794.1ms. For context, a Kaby Lake Intel Core i7 – released in the same year as the Celeron in use here – manages that task in 622ms.
Battery should be absolutely stellar, with the Acer promising up to 12 hours on a single charge. We found that to be somewhat optimistic in our looped local video test, which managed just five hours and ten minutes, though in every day internet browsing, anecdotally, it fared far better. I've been tapping away at this review for three hours, and Chrome OS reckons it has another four left.
Buy now from Acer
Acer Chromebook 514 review: Verdict
I have a lot of time for the Acer Chromebook 514, and – for me – it makes a solid case for ChromeOS. The keyboard and trackpad are wonderful, it looks the part and it has plenty of ports.
But you can't overlook its drawbacks: its screen is distinctly middling, it has sharp edges and the battery life isn't up there with the best of them despite Acer's promises. Worst of all, packing a three-year-old processor in a product of its price feels mean spirited, even if performance is generally fine as Chromebooks go.
Unfortunately, all of that leaves the Acer Chromebook 514 in the no-man's land I feared at the start of the review. Too expensive for the budget market, but ultimately not good enough to trouble the premium end either.