If you're on the hunt for a lightweight laptop that spins easily into a convertible tablet then allow us to introduce the newly updated Acer Spin 5.
At 1.2kg, with a 13.5in 3:2 aspect ratio screen, it has all the ingredients for a successful laptop. We've had the chance to give it an, ahem, spin at the CES 2020 tech show in Las Vegas.
READ NEXT: The best laptops to buy this year
Acer Spin 5 (2020): Key features and release date
10th Gen Intel Core processors
13.5in 3:2 aspect ratio 2K touch display
Up to 16GB RAM
Up to 1TB PCIe SSD
Wi-Fi 6 (802.11AX) Wi-Fi
2 x Thunderbolt 3, 2 x USB Type-A 3.2 Gen 1, 1 x HDMI, microSD card reader
Acer Active Stylus with Wacom AES technology
1.2kg
Price: From €999
Release date: March 2020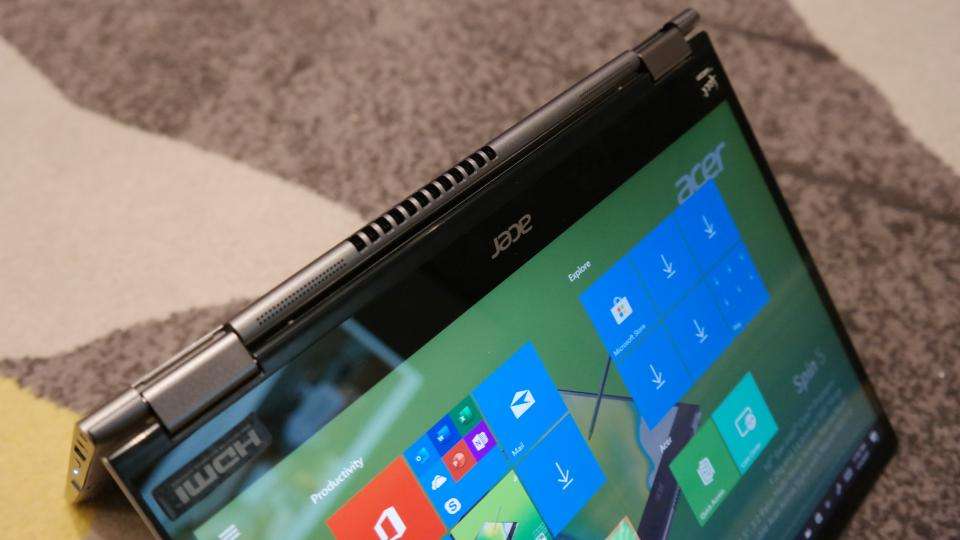 Acer Spin 5 (2020): What's to like
There are several reasons to give the Spin 5 a second look. First, the price. Acer has always been one of the most aggressive when it comes to cost, and this 2020 update is no different: prices will start at €999, which isn't at all bad considering everything that's inside.
Chief among these is the 10th Gen Intel Core processor, with a Core i5-1035G4 inside the machine I played with. Despite being a Core i5, it includes Intel's Iris Plus graphics, which give you a much better chance of playable frame rates in games.
We're also fans of the Acer Active Stylus, which sits snugly in its very own compartment and features Wacom AES 1.0 technology. And that means you have a responsive writing and drawing tool that you hopefully won't lose, and don't have to pay extra for, either.
The final big plus point is the Acer Spin's 2,256 x 1,504 display. At first sight – I haven't done any testing of the screen – it's a decent rather than spectacular IPS panel but we like the 3:2 aspect ratio. Thanks to the high resolution, there's just enough detail here to work with two windows side by side, although you'll need decent eyesight.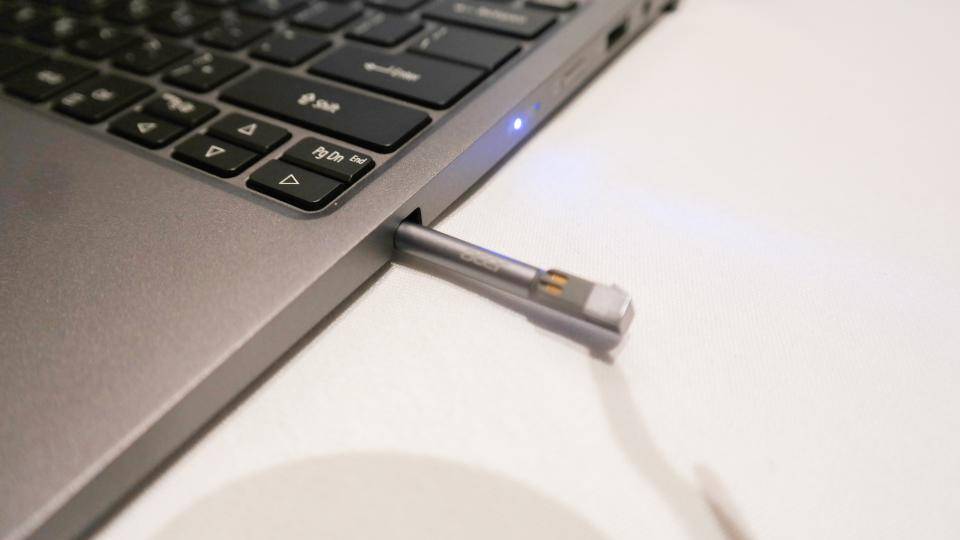 Acer Spin 5 (2020): Possible downsides
I was using a pre-production model and that means the fit and finish will hopefully be improved by the time you buy the Acer Spin 5 (2020). The reason I add that caveat is that it isn't as comfortable as I'd like in tablet mode, where the lid spins around 360 degrees.
This, as ever, means your fingers touch the keys when you're holding it in tablet mode but the bigger issue is that the hinge pushes back a little, meaning the back of the lid doesn't sit perfectly flush against the bottom of the chassis. When you're writing or drawing, that means there's a tiny bit of pushback, like you're sitting in a cafe and the table isn't perfectly solid against the floor.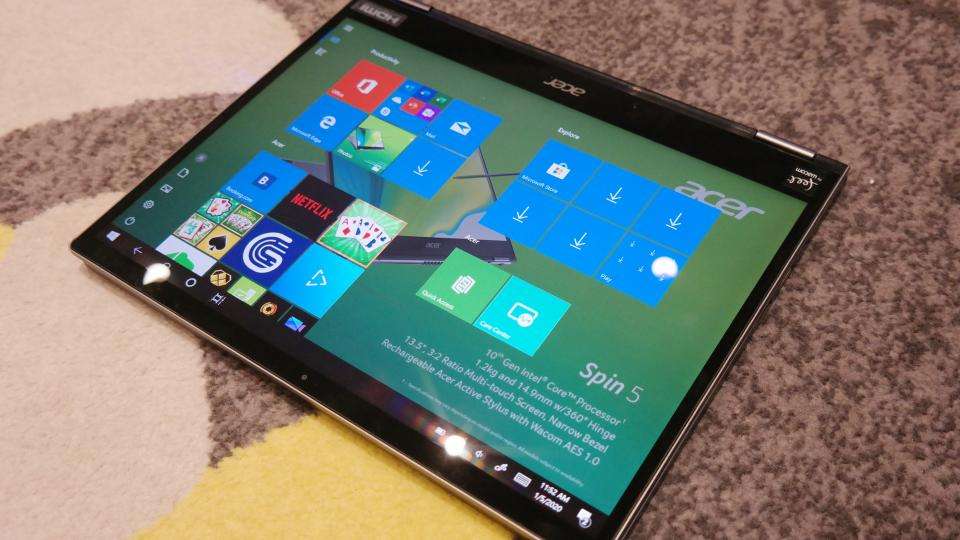 Acer Spin 5 (2020): Other useful stuff to know
There's little else for us to criticise here. Is the keyboard the very best you'll ever type on? No. It's slightly mushy feeling but otherwise absolutely fine. There's no infrared camera but you do get a fingerprint reader built into the large precision touchpad.
All the ports and communications are well thought through. Two Thunderbolt 3 ports sit on the left-hand side along with an HDMI port, USB Type-A and a microSD slot. Over on the right-hand side is a second USB Type-A port and a 3.5mm headset jack. Plus, there's Wi-Fi 6 (802.11ax) for fast wireless network connections.
While I don't think the Spin 5 is going to win any design awards, it's pleasant enough to look at with its slim, aluminium chassis.
Acer Spin 5 (2020): Early verdict
This is an extremely promising laptop and with a price of 999 euros (we await UK pricing) it's hard to complain about value. While we don't know battery life yet, a capacity of 56Wh suggests it should last a comfortable eight hours, possibly more.
In short, we like the Acer Spin 5 (2020) and look forward to testing it properly on its release in March.