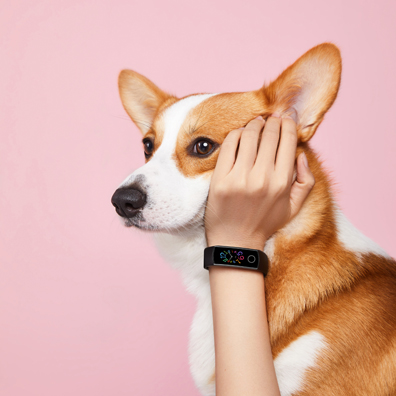 The core functions of intelligent bracelets is to monitor movement. HONOR Band 5 has added health monitoring while doing exercise monitoring. Health is the foundation of all human activities. This additional function is necessary. HONOR Band 5 can monitor basic exercise data. Such as exercise time, speed and distance. But also track heart rate and blood oxygen saturation level at the same time. Athletes can adjust exercise plans in real time according to display data. These can help them to achieve the effect of scientific fitness. For those who like water sports, HONOR Band 5 is also considerate. It can track water sports rowing. And it has 50M waterproof capability and can identify water sports. The speed, distance, calories and scores of freestyle, backstroke, breaststroke and butterfly are recorded. Let users have healthier and more scientific exercise plans.
Not only that, HONOR Band 5 uses TruShost to track and monitor users' sleep. Real-time analysis of sleep quality and daily sleep habits. It can give more than 200 personalized suggestions according to the monitoring situation. So the users can adjust sleep habits in time and improve sleep quality. This is a good function for people who stay up late or have insomnia.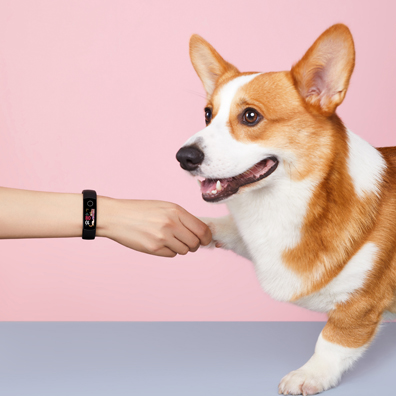 In addition, HONOR Band 5 has a phone search function. It can locate the mobile phone in real time. There is no need to worry about bad memory and the embarrassment of not finding it. What's more, HONOR Band 5 has other functions. Such as message reminding, remote photographing and remote music control. During morning exercises, you can listen to music without your mobile phone. And of course you won't miss important information. It is practical to take photos and record beautiful scenery.
With such a powerful HONOR Band 5, standby time is a concern. If the standby time is short, it is a troublesome thing. You need to charge it from time to time. HONOR Band 5 has high efficiency and high performance batteries. AMOLED color display has a standby time of 14 days. The heart rate and sleep tracking function's standby time about 7 days. It saves the trouble of charging and saves more energy.
This shows that HONOR Band 5 has rich function settings. It is suitable for consumers' usage habits and experience. It is an intelligent bracelet with real practical functions.