Recently, HONOR announced the launch of HONOR xSport Sports Bluetooth Earphone at the V9 conference. The wireless design and bright color matching make people amazed at the moment.
At present, the popularity of nationwide fitness is getting higher and higher. The market competition for sports Bluetooth earphones is becoming more and more fierce. What kind of performance can HONOR xSport bring?
In terms of packaging boxes, HONOR xSport is simple and elegant. It is printed with the appearance of the product and introduction of some main features. It supports version 4.1 Bluetooth and IP55 waterproof and dustproof. These two items are basically standard for Bluetooth earphones. The special 11-hour call life and surging bass give people a lot of expectations.
HONOR xSport is a Bluetooth earphone. It has the wireless design. Headphones, batteries and wire controls are aggregated on wires. The volume is like an ordinary earphone.
The exterior of the earplug is decorated with metal concentric circles. The drilling and cutting process and the high-density CD pattern design add a lot of fashion sense to it. The wire length is about 60 cm. It gives enough space but not too long. Moreover, the tail is equipped with a wire harness device. It is convenient to adjust the length when wearing.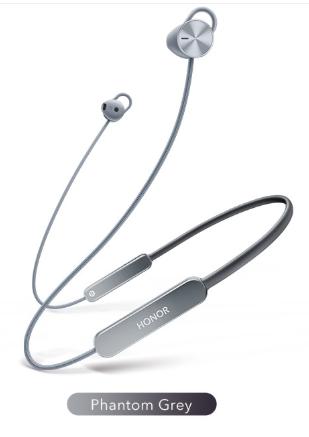 HONOR xSport of the Bluetooth earphone is for sports. It is very important to wear it firmly. In-ear earplugs are naturally the best choice. The earplug sleeve is also fixed with shark fin ear brace design.
Considering waterproof and reducing the weight of earplugs, earplugs are made of silica gel. It makes all parts touching the ears soft and comfortable to wear. After the 11 mm moving coil unit is inserted, the weight of the unilateral earphone is only 5 g. The light figure is worth praising.
A magnet is attached to the back of the earplug. Using magnetic attraction, the plugs at both ends can be adsorbed together. It is suitable for absorbing earphones in front of the neck. This is very practical for outdoor carrying.
In fact, integrated Bluetooth earphones are not uncommon now. Many products like to insert the earphone receiver and battery into the earphone cavity. This leads to earplugs that are too heavy, too bulky and easy to fall off. Wearing it during exercise is not convenient.
HONOR xSport is different in that the receiver and battery are pulled out to make the same size as the wire control. They are separated from the wire control on both sides of the earphone. This can reduce the weight of the earplug and achieving a balanced and beautiful state.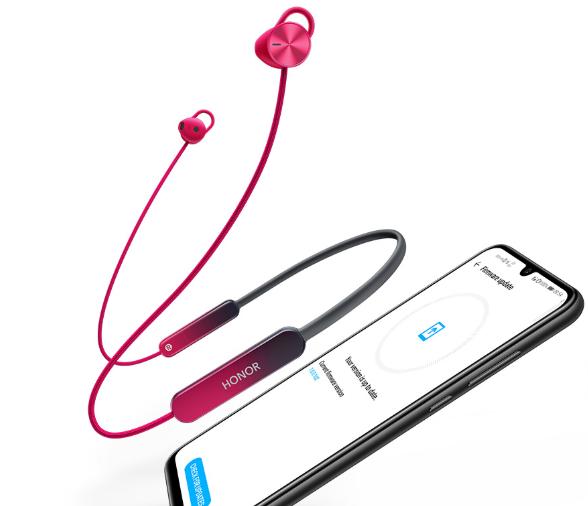 In terms of wearing feeling, HONOR xSport's earplugs, cavities and wires are all skin-friendly plastics. The soft silicone sleeve makes the upper ear process very comfortable without obvious foreign body sensation.
As for the wearing method, it is enough to see clearly the "L" and "R" of earplugs.