OnePlus today admitted that shipments of its first smartphone, called the One , were delayed because of a security issue.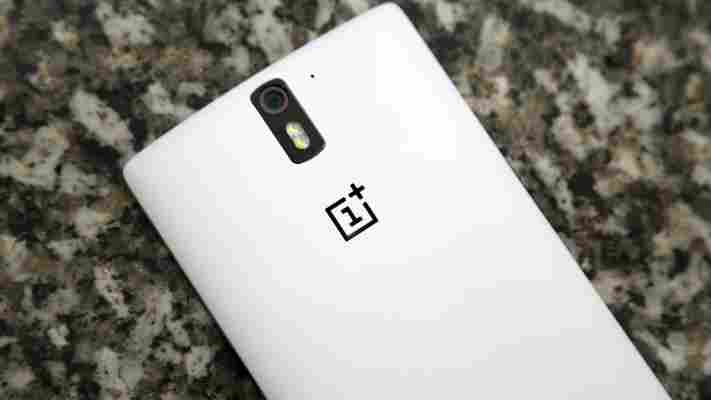 Abhisek Devkota from Cyanogen explained on Reddit that new issues related to OpenSSL came to light on June 5. Instead of shipping a flawed device, Cyanogen – which has developed a custom Android build for the Chinese hardware startup – decided to fix the problem before shipping the first handsets.
"We did choose to delay the shipment of the first phones in order to make sure the software was secure and provided the best possible user experience," a spokesperson for OnePlus told TNW. "The CyanogenMod team worked very quickly and efficiently and the OpenSSL issues have already been fixed."
OnePlus says the first units could be sent out as early as tomorrow (June 11) so anyone that's managed to pre-order the self-proclaimed 'flagship killer' could see it arriving on their doorstep in the very near future.
Read Next: OnePlus One review: Sublime in almost every way
Microsoft's Lumia 830 now available in UK, starting from £24.99 on contract or £330 SIM-free
Microsoft has announced that its 'affordable flagship', the Lumia 830, is now available to buy in the UK following its announcement last month .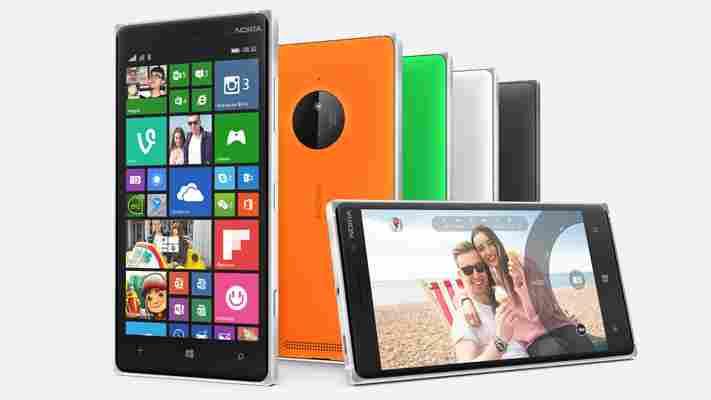 The 5-inch, 10-megapixel camera-equipped, Windows Phone 8.1 device will start from £24.99 per month on contract, Microsoft said, delivering on the company's promise to bring it in at a price point below its actual flagship Lumia 930 . It's also currently showing as available to pre-order from Amazon UK for £327 SIM-free, with delivery starting from tomorrow.
As well as Amazon, it'll be available from the usual line-up of major UK retailers and networks, like EE, Vodafone, Dixons and Tesco, in orange, green, white or black.
➤ Lumia 830 [Amazon]
Pebble introduces new clip-on device and adds heart-rate tracking to 2 refreshed smartwatches
Pebble is updating two of its smartwatches with heart-rate sensors and introducing a new clip-on wearable aimed at those who want to listen to music (but leave their phones at home). There's also some new software that Pebble fans might really like.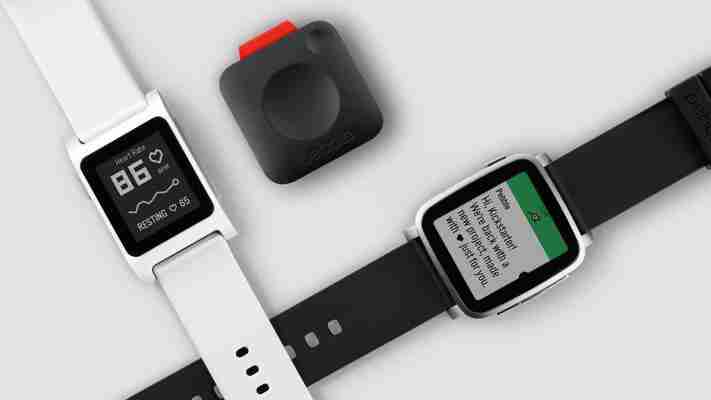 First, Pebble is updating its original timepiece with heart-rate tracking sensors. Those sensors will automatically measure the beat of your internal drum every 10 minutes, and can recognize when you start an activity for more frequent monitoring (measuring in seconds, not minutes).
It still has the same form factor, and keeps its black-and-white e-paper screen.
To be more accurate, Pebble has been benchmarking its heart-rate sensors against chest straps many runners wear. CEO Eric Migicovsky told TNW that his company considers those the gold standard of heart-rate wearables, and wants Pebble's own sensors to be as accurate to them as possible.
Currently, there are three Time wearables: Time, Time Steel and Time Round. To streamline its product lineup, Pebble is merging Time and Steel into one wearable, and adding 50 percent more screen.
Pebble Time 2 has the same heart-rate sensors as the new Pebble 2, and its larger screen has 80 percent more pixels for "twice the text."
From out of left field comes Core; technically a wearable, Core is a GPS-enabled clip-on that natively works with Spotify for those who want to listen to music on the go.
The small square clip-on has two buttons. The larger of the two accesses Spotify by default, which Pebble partnered with for the launch of Core.
The second button is programmable. You can choose to have it hail a Lyft ride, send a default text to a contact or — well, anything. Migicovsky told TNW consuers should think of the buttons like IFTTT recipes; anything you want from them can likely be programmed.
The Pebble app will be serve as the back-end for Core, which can charge wirelessly (Qi) or via an included cable. It uses a SIM card for cellular 3G access, and lasts "up to nine hours" while playing music.
Pebble smartwatches are also getting a few new features that will help them launch apps faster and see what events they've got coming up.
With a future software/firmware update (Migicovsky wasn't able to say exactly when we may see it, only that it would likely arrive in beta form before being stable), Pebble smartwatches will cleverly add pop-up notifications to your watch face if a new event is coming up.
The aim is contextual notifications without constantly buzzing your wrist. If you've got a meeting at the top of the hour, it may display towards the bottom of your watch face while the rest of the screen resizes to accommodate the banner.
Launching apps is also a bit faster with this new software. Instead of funneling you into a proper app, Pebble will have what it calls 'Actions.'
Those Actions let you perform similar functions to the Core. A long-press on the top button will display a list of Actions, which can be scrolled through. Selecting one launches the programmed Action.
Like a Core, Actions on a smartwatch can be anything you like. Migicovsky said Actions were created as a response to slow app launch times, as Pebble noticed most users perform the same cursory functions like messaging the same person or simply calling an Uber.
Now, you can simply launch an Action and have an Uber come straight to your location. Actions even take into account things like who you messaged last or which type of Uber or Lyft you typically take.
All three hardware products will naturally launch via Kickstarter .
Core will sell for $69, and start shipping in January. The Pebble 2 is hitting Kickstarter for $99 for an August arrival, and the Pebble Time 2 will start at $129 and hit backers starting in November.